Commands and keywords are in this font.

$OFFLOAD_HOME is set when the environment file (offload.env) is sourced, unless already set, and refers to the directory named offload that is created when the software is unpacked. This is also referred to as <OFFLOAD_HOME> in sections of this guide where the environment file has not been created/sourced.

Third party vendor product names might be aliased or shortened for simplicity. See Third Party Vendor Products for cross-references to full product names and trademarks.
In addition to major software components such as Offload, Present and Smart Connector, Gluent Data Platform also includes a number of additional utilities for orchestration and hybrid query monitoring. These are described in this guide, with simple examples and/or instructions to demonstrate their core functionality, and are organized as follows:
The following Gluent Query Engine utilities are described below:
Hybrid Query Report¶
Hybrid Query Report provides an end-to-end view of resource consumption, performance and behavior for a hybrid query.
Two interfaces are provided:
A SQL*Plus script

An Oracle SQL Developer report
Data Daemon Web Interface¶
Data Daemon includes a web interface that can be used to browse both active and completed/terminated hybrid query calls. The interface can be viewed with any web browser and is available by default on port 50052 of the server(s) on which Data Daemon is running. For more information on configuring Data Daemon (for example, to change the port or to add authentication), see Configuring Data Daemon Web Interface.
The web interface shows details for both in-flight calls and the last 100 completed calls to the backend on the landing page (examples shown below are from Google BigQuery).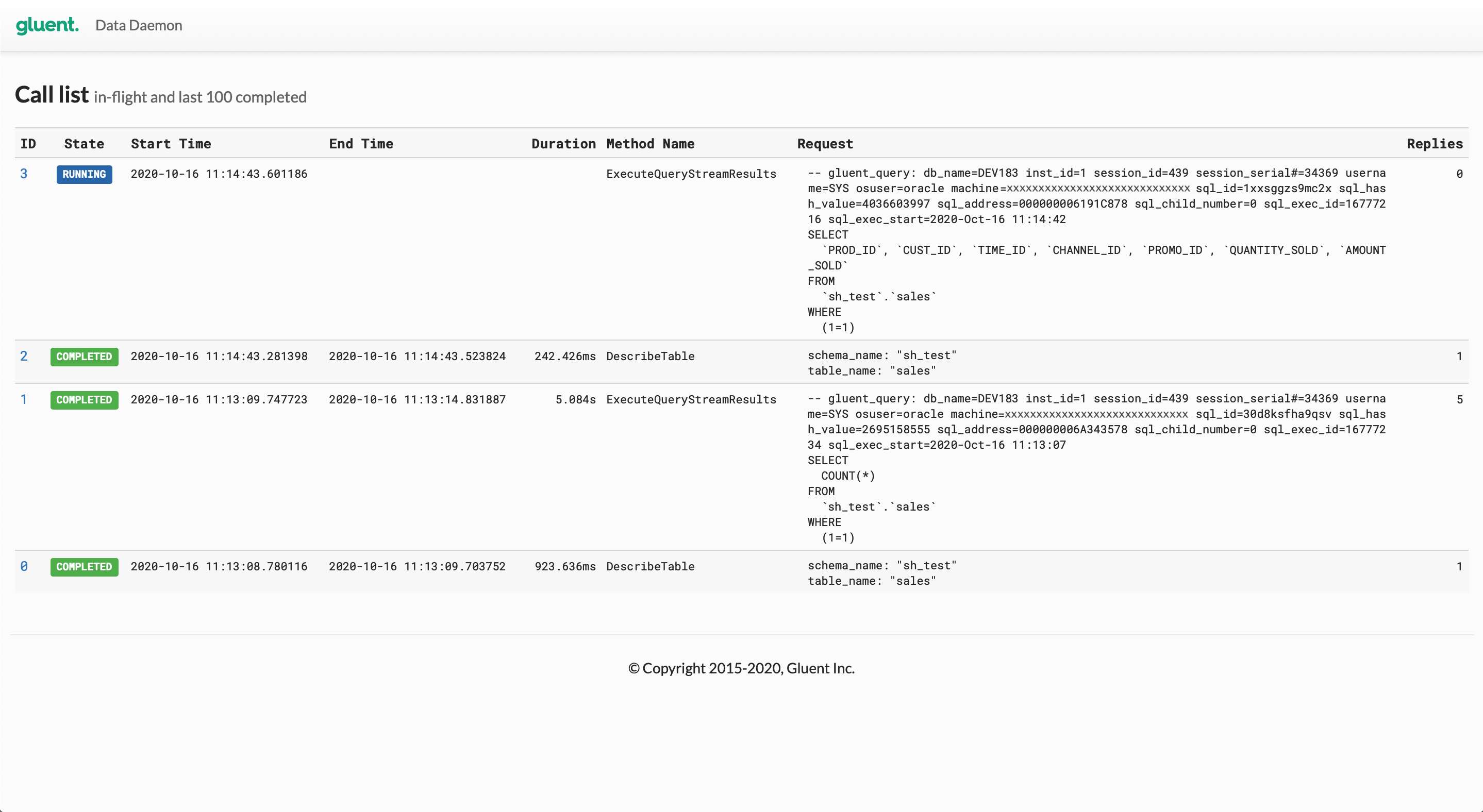 Clicking on the link in the ID column drills down into the detail for the selected call.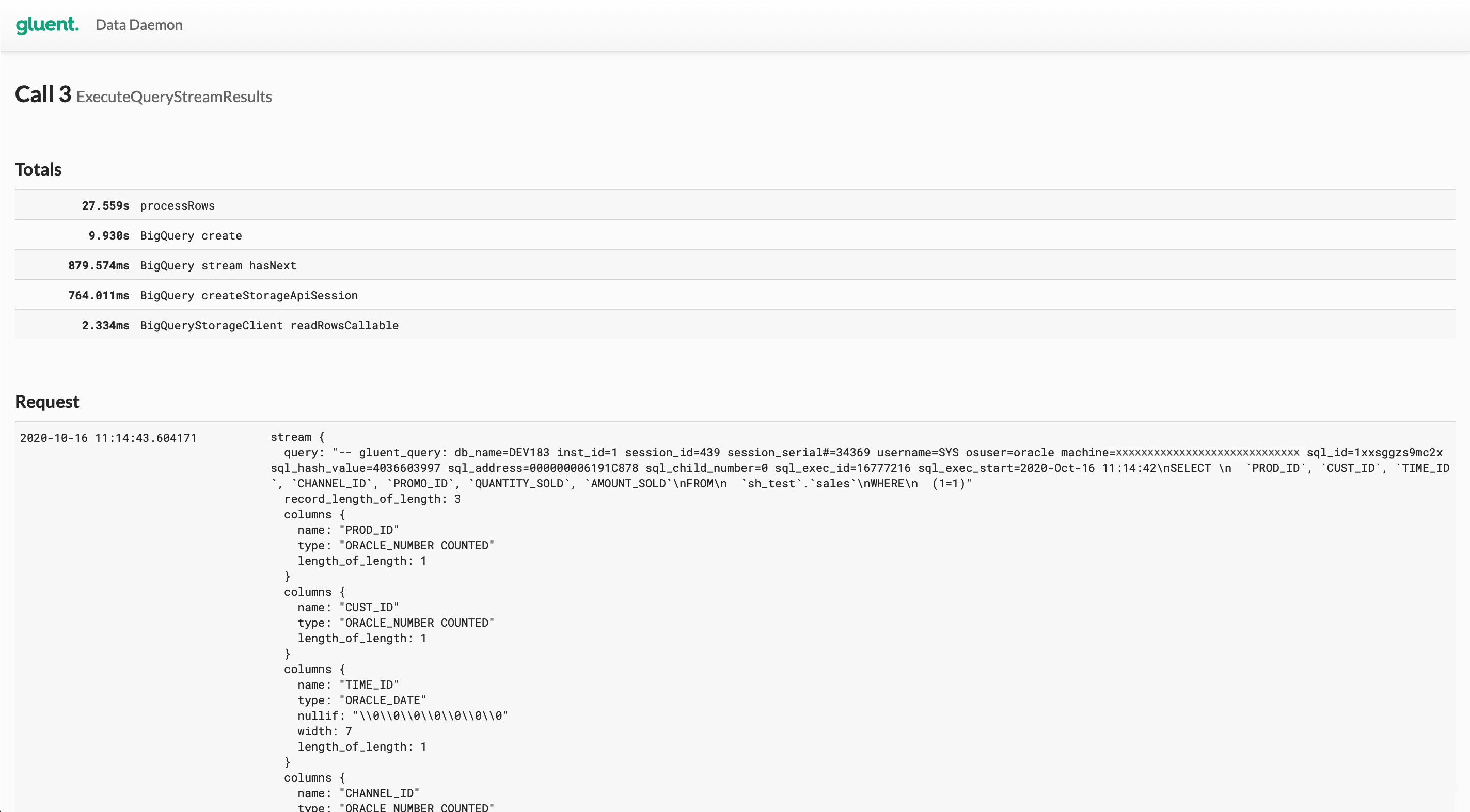 Note
Data Daemon retains details of only the last 100 calls. Clicking on the ID link for a call that has aged out will return an expected error.
Gluent Offload Engine includes a number of utilities in addition to those with their own dedicated guide (i.e. Offload, Present, Incremental Update). The following utilities are described below: